"I think I can, I think I can…"
I stood in front of the bathroom mirror giving myself a pep talk before departing for DNA. I reapplied my eyeliner extra thick so that no one could see the sickness in my eyes. There was no way I was missing this show, which was essentially part 2 to last summer's Pentagram show. I looked down at all of the drugs around me. I might rival Bobby Liebling tonight.
It was my first time back at DNA Lounge in 2010. After spending too much time at metal shows at Slim's (too quiet) and Thee Parkside (too divey) lately, it felt good to be back inside this space. At least I think it did. I couldn't really feel anything.
Orchid was already on stage when I made it inside, but I made it in time to hear 'Eastern Woman', which is my favorite Orchid song. When I first saw Orchid two years ago, I gave them kind of a blah review…but since then I have changed, and today I call myself a fan. I'm in a very different place. I now find their music transportative instead of dated. As someone who has always felt that I was born in the wrong decade, there's comfort in giving myself over to this. And Orchid delivers this to a T- it's not just their sound, it's their look as well. Orchid is more of a good thing.
Not being extremely familiar with Slough Feg, I wasn't sure what I was in for. "I washed my hair and it shrank" quips the lead singer/guitarist Mike Scalzi. He immediately hovers over people in the front row, shaking his guitar upside down as if sprinkling bits of metal all over them in some sort of baptism ritual. The drummer hops behind the kit, wearing extremely short shorts and socks. What an interesting performance. Like Orchid, they made me feel as if I had stepped back in time, though I couldn't exactly pinpoint where. They almost overuse the sexualized guitar lift as extension of manhood move….almost. However, their harmonies made me not think about it too much. Personally, the type of vocals in Slough Feg are not for me, but I did appreciate Scalzi's all consuming, all over the place stage presence, especially when after the set when I was chatting with the Cormorant guys, Arthur(pedia) informed me that Scalzi is a Philosophy professor. Wow.
In the three years since I've been writing this, I've tried and failed to see Ludicra countless times. They answered one of my dumb questions back when I couldn't get real interviews with bands, I've seen sister band Hammers of Misfortune, and several of my friends have always raved about them. It was at the point where, even though I've listened to them on and off and liked (but not necessarily loved) what I'd heard, I was almost certain they were not going to live up to the hype.
I should be taken to the guillotine for those thoughts, and essentially I was during their set. It completely blew my mind! It was like nothing I'd seen before, yet something I'd always wanted. It wasn't what I'd expected, but everything I should have. It was transcendental, slightly uncomfortable, thought provoking, moving…..everything seeing a band for the first time should be.
I had a similar reaction to watching Laurie Sue Shanaman on vocals as I do Grace Perry of Landmine Marathon…visceral, but in a different way. She is not just 'singing' up there….she is possessed! And she doesn't look like how you would envision a female black metal vocalist to look like (those were the annoying fucking bitches standing near me)……and this is how she gets you. It's like the vocals are ricocheting in her body and she has to contort, stomp, and twist them out of her. It was really powerful stuff to watch. And this was heightened when guitarist/vocalist Christy Cather would chime in. I generally am really hard on female vocalists, but when I find ones that I do like, it's an incredible feeling as a woman to empathize with them up there. No matter how emotional a male vocalist gets, I can't relate to them in the same way. Female pain is just different than male pain. I also realized that it just really makes sense to have a woman on black metal vocals stylistically.
I was watching Aesop on drums, thinking about how Arthurpedia had told me that he had just flown in this morning from Romania after touring with his other band Agalloch. Two words come to mind- piercing and relentless. He kept adjusting his cymbals and I don't think he got things where he wanted until the set was almost done. I was standing closest to Ross Sewage on bass, who was nothing short of mesmerizing to watch. Like the way that he would mindfully step around his near empty Corona when approaching the front of the stage, his playing was brutal yet graceful. While guitarist John Cobbett was a bit too far away for me to examine, he sounded amazing. In a way he reminded me of Adam Jones of Tool- flashy guitar playing minus the flashy moves.
Watching that Ludicra set was one of those events where I know I walked away slightly changed…like how the earthquake in Chile shortened the day a little. When the set was over, and the between music began, I wanted to plug my ears lest something replace the final notes echoing within them. But, alas, live music is but a fleeting moment never recaptured, and if you weren't there, you shall never know what it was like.
Oh, right, Pentagram headlined. After three SF- based bands, we let the outsider play to us. I knew we were in for a potential disappointment as soon as Bobby Liebling descended the stairs and explained that they were there for us….BUT the guitarist quit a week before the tour and they scrambled to find this replacement…so they'd play 'a few songs'. It started off well, with Liebling being the freaky frontman that you can't quite take your eyes off but really should. The guitarist seemed to do fine even though Liebling molested him often. Some girls around me actually were talking about how hot he was in his turquoise pants, while pointing out his wife, a young blonde, watching from above. Really? REALLY? Liebling would fit in well amongst the riff raff of the Tenderloin. A few songs in and a very long jam irritated many in the room. They quickly finished with '20 Buck Spin' and although the set was short, I think everyone was ready to go. Last year's Pentagram show was much more fun.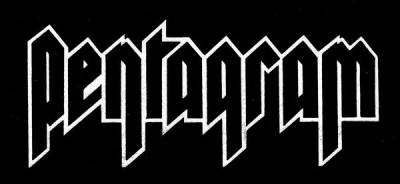 Leaving the venue, I realized that my drugs had worn off. But a few shots of Promethazine later, and visions of Ludicra danced in my head.